Launch of the Andorra Sports Scale-Up Program, aimed at sports technology companies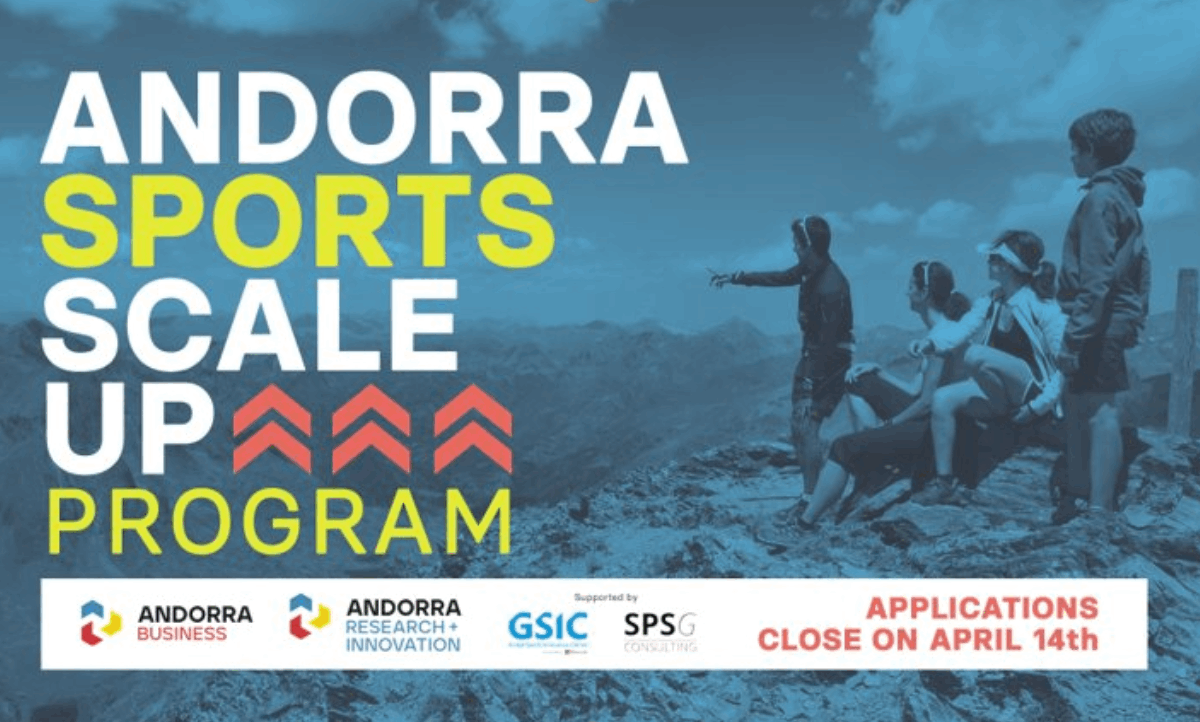 Looking for startups that can improve the industry, the three selected finalists have access to a three-month scale-up program
Andorra Recerca Innovació and Andorra Business announce the launch of the Andorra Sports Scale-Up Program, in collaboration with Global Sport Innovation Center and the support of SPSG Consulting. This program aims to identify the most promising sports-tech startups that can help grow the sports industry, with a focus on winter and mountain sports, and that have potential for scalability and internationalization.

We are looking for sport-tech startups that can leapfrog their business. The three selected finalists will have access to a three-month scaling program, with a series of mentoring sessions and activities designed to help them succeed. The program focuses on Andorra's sports ecosystem, related to, but not limited to, mountain and winter sports.

The Andorra Sports Scale-Up Program will provide startups with program content and activities in the areas of entrepreneurship and innovation, internationalization of the sports industry, Andorra's ecosystem, marketing, sales, business model, strategy and finance.

Those interested can find more information and/or register for the program through this link.