El dr Andreu Paneque presenta la seva tesi al Consell General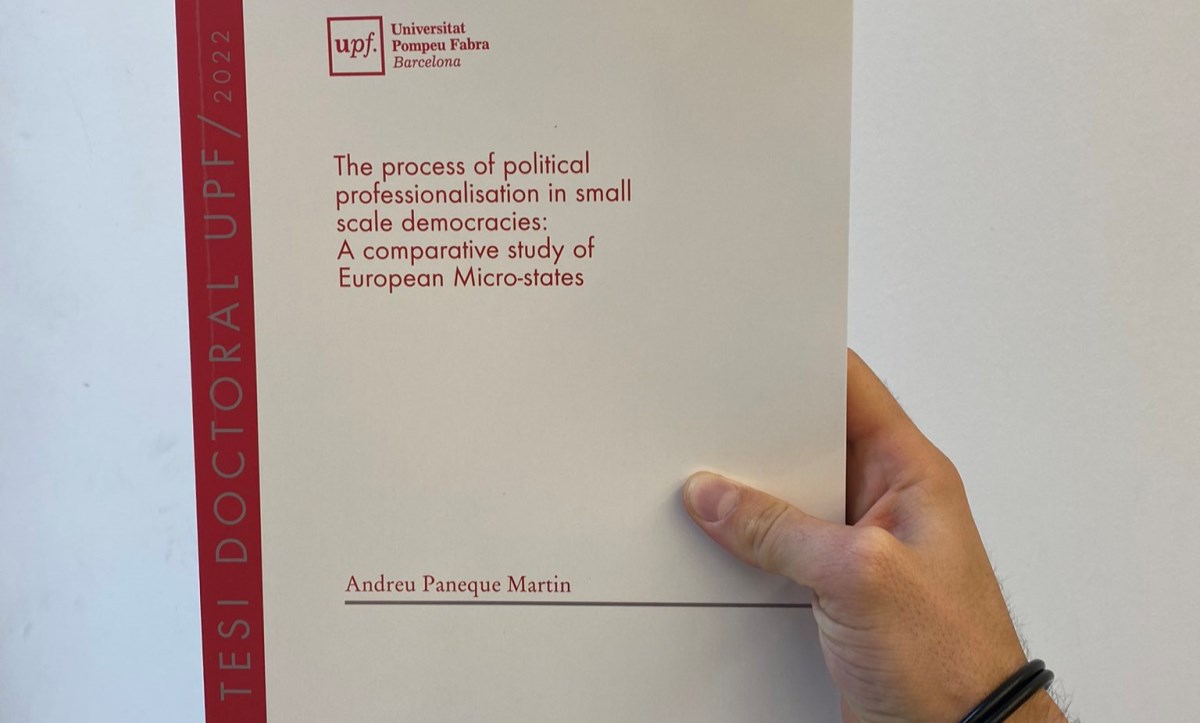 'The process of political professionalisation in small scale democracies: A comparative study of European Micro-states', és el títol de la tesi doctoral que Andreu Paneque va defensar el mes passat a la Universitat Pompeu Fabra i per la qual va rebre la beca Consell de la Terra atorgada el 2018 per Andorra Recerca i Innovació.
La tesi analitza la relació entre la mida de dotze estats -entre els que hi ha Andorra- per veure com aquesta variable afecta el grau de professionalització de la classe política.

La presentació serà a les 19h.